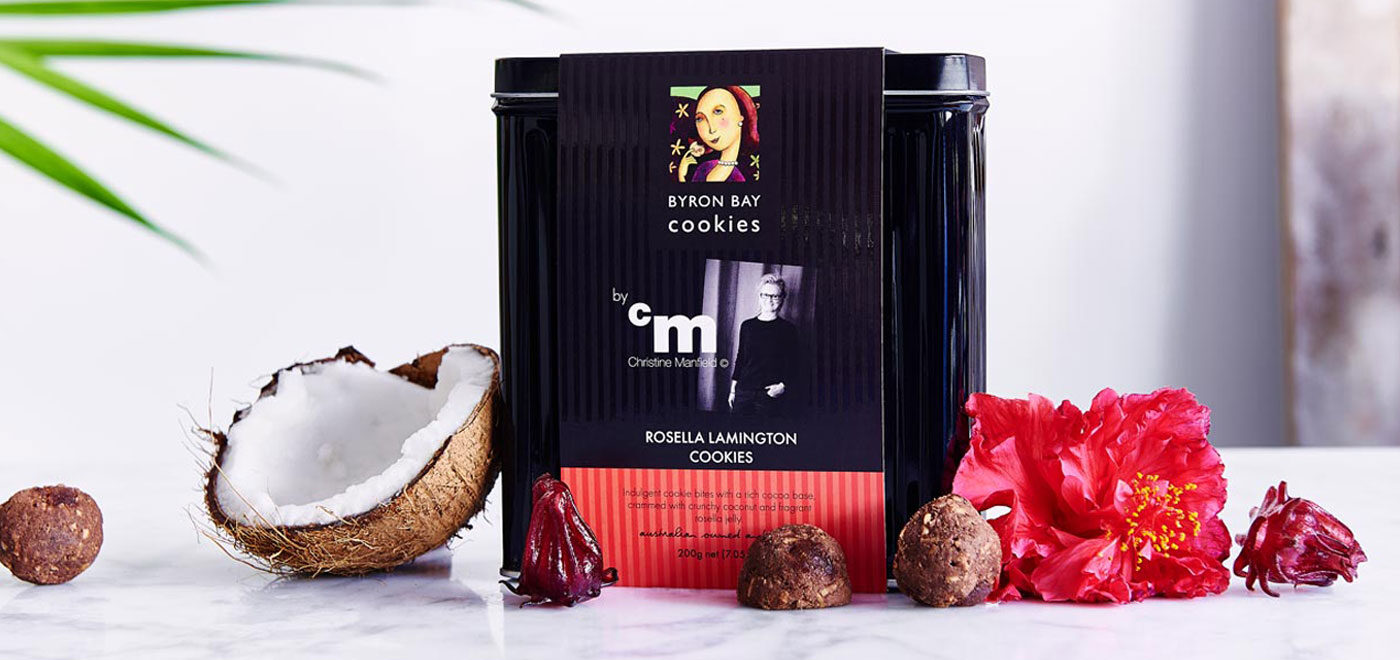 In her ongoing collaboration with Byron Bay Cookie Company, Christine has launched a mouthwatering new flavour – Rosella Lamington Cookies.
These bite-size treats offer a unique take on the quintessential flavours of the traditional Australian Lamington, combining crunchy coconut and fragrant rosella jelly in a rich cocoa base.
Christine says 'Revisiting an old classic is an exciting challenge and I wanted to develop a cookie flavour that would showcase Australian ingredients. Rosella is a native Australian flower and the jelly has the perfect combination of sweetness and tartness to infuse this cookie with a truly Australian flavour.'
Available at David Jones and select food retailers or can be purchased online at cookie.com.au. Also served on Qantas domestic flights.