Delicious Magazine: Rome – Travels in the Eternal City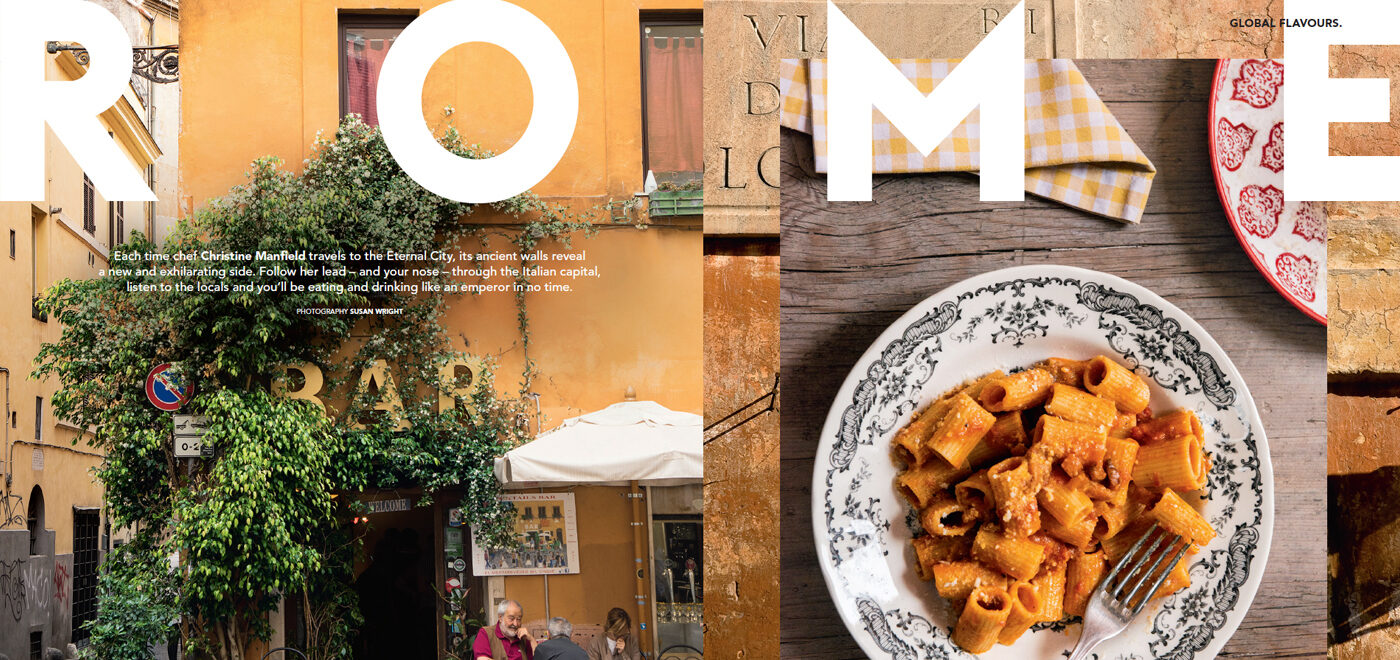 Published in Delicious Magazine in August 2019. Photography by Susan Wright.
Each time chef Christine Manfield travels to the Eternal City, its ancient walls reveal a new and exhilarating side. Follow her lead – and your nose – through the Italian capital, listen to the locals and you'll be eating and drinking like an emperor in no time.
Click the following to read the full article: Delicious Magazine – Rome: Travels in the Eternal City
Part 1 of the Article | Part 2 of the Article | Part 3 of the Article