Christine joins Palisa Anderson at her farm for the first episode of her new TV series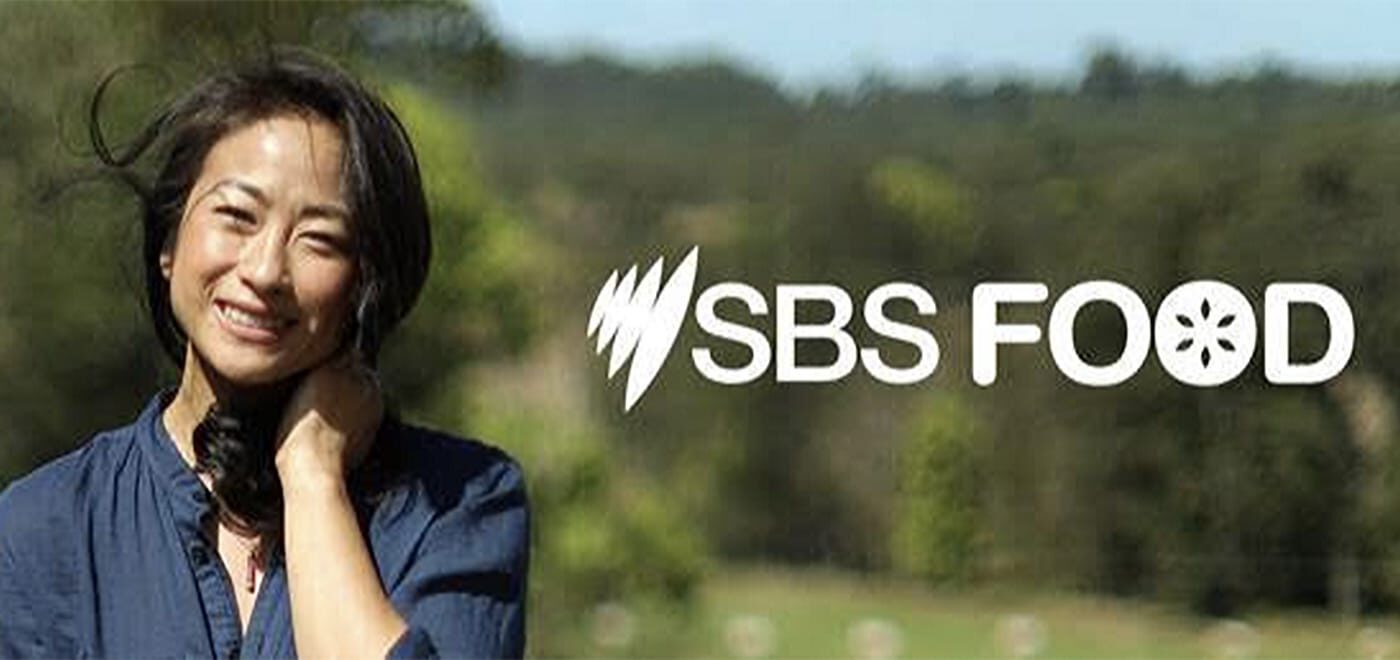 Palisa Anderson serves up food to feed your heart and soul in her debut TV series.
New Series Palisa Anderson's Water Heart Food premieres on SBS Food Sunday November 29 at 7pm
Watch the promo here.
Travel with restaurateur and Byron Bay farmer Palisa Anderson across Australia as she explores her early food memories of Thailand with some of the country's most respected chefs and much-loved personalities to discuss and celebrate what connects them across cultures and borders in her debut TV series, Palisa Anderson's Water Heart Food.
From her Boon Luck farm in Byron's lush hinterland and its neighbouring salty enclaves, to the big smoke of Sydney and its best chefs, restaurants and out of town destinations, Palisa shares a very intimate exchange with some of her favourite food industry icons and rising stars in this sumptuous five-part series.
As a well-regarded cook, farmer, writer, entrepreneur, second-generation restaurateur and mother-of-two, Palisa is many things to many people. But what connects her heart to it all is simple: "Good food grown naturally."
The Thai cultural tenet she grew up being influenced by was the principle of Nahm Jai, which literally means water from the heart. The sentiment behind it is a mindfulness for how to live, with generosity, compassion, empathy and awareness. These are the values that propelled Palisa, and her mother Amy before her, into hospitality and today their family run a string of successful restaurants including one of Australia's most beloved establishments, Chat Thai.
So while travelling back to Thailand is currently beyond reach, Palisa became curious to meet those in her community who embody the spirit of Nahm Jai and whose unique approach to cooking helps keep alive that hunger for a familiar taste of home.
Join Palisa on a culinary journey which begins in Byron, meeting celebrated Pan-Asian chef Christine Manfield at the local food markets before foraging for fresh guavas on her farm to make a refreshing Thai-inspired finger-lime tapioca dessert. Then it's off to Sydney to see one of Australia's most celebrated chefs, Peter Gilmore, at his award-winning Quay Restaurant to learn more about his food inspiration as he makes a refined Mud Crab Salad using Palisa's farm-grown peanuts.
At the iconic Sydney Fish Markets, Palisa recalls childhood Thai food memories over a spectacular lunch with long-time friends, chef Ari Walpole and singer-song writer Mahalia Barnes. Ari pairs an unctuous paperbark smoked fish with his version of Som Tum before the trio bake a splendid Boon Cafe Pandan Chiffon Cake for dessert.
Momofuku Seiōbo's Executive Chef and Barbados-born Paul Carmichael makes Cucurucho, a Cuban-inspired coconut dessert; and Palisa joins contemporary Thai master Martin Boetz of Longrain fame, as he prepares a delectable Chinese-style Thai Duck & Winter Melon Soup at his remarkable venue atop the cliffs of the Hawkesbury River.
Heading North again, Palisa delves into the history of fish sauce with rising star Ben Devlin from Pottsville's Pipit Restaurant, and then looks into its use across Thai and Italian cultures with Head Chef of the inimitable Rae's at Wategos Beach, Jason Saxby – where they explore the idea of combining traditional cooking methods with the use of local ingredients.
Finally, Palisa meets Josh Lewis at his highly regarded regional restaurant Fleet, in Brunswick Heads, where he creates a tasty Flathead with Emu Egg Thermidor Sauce. Palisa then goes foraging for native ingredients with Minyangbal woman Arabella Douglas, who supplies chefs like Josh with wild delicacies, imparting the sacred local knowledge and customs behind such produce to ensure the entire story is known prior to it being served onto a plate.
Together, they share food stories and explore where their passion for food comes from and by journey's end discover we have more in common than we think.
Palisa Anderson says: "Water Heart Food is a passion project; in so many ways it reflects my daily life as somebody in the food world who gets to wake up and do exactly what I enjoy daily – and that is to connect with people through food, with the understanding that this connection truly starts by looking after Country."
Josh Martin, SBS Commissioning Editor for Food, says: "Palisa Anderson and her family embody everything that is truly great about multicultural Australia. As a single mother, Palisa's mother came to this country from Thailand to build a better life for her and her two children. With hard work, determination and passion, she built a restaurant empire from scratch and ignited a spark in Palisa, which lives on today in her work and life. It's a pleasure to welcome Palisa to the SBS Food family. Her new series is a celebration of where she came from and how food and the memories it evokes ties us all together."
Palisa Anderson's Water Heart Food is produced by Projucer for SBS, with support from Amazing Thailand.
Palisa Anderson's Water Heart Food premieres on SBS Food Sunday November 29 at 7pm. The series will also be available after broadcast on SBS On Demand.