The Christine Manfield Interview: The Tweed, travel and 2021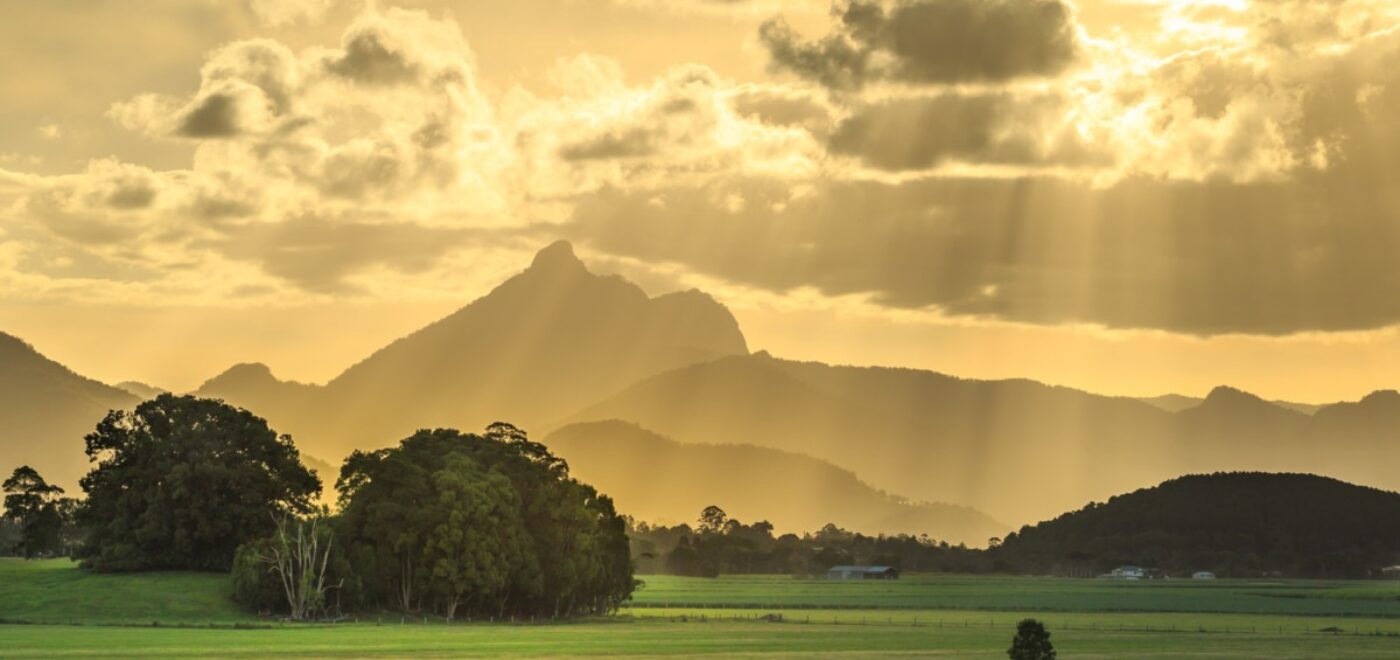 By Amanda Woods. First published on Adventures All Around, 5th December 2020.
Last weekend I headed to the Northern Rivers of New South Wales for the third Tweed Artisan Food Weekend, an event that brings together farmers, producers and chefs to celebrate the foodie paradise that is found in this corner of the country.
There were sixteen events on the calendar including a tour of the plantation that creates award winning Zeta's Coffee with Zeta herself, pasta making and Prosecco drinking with Woodland Valley Farm's Fabbian Fabbro, a 'Trawler to Plate' seafood river cruise lunch, and Tropical Fruit World cocktails and dinner with a view at Plantation House.
And on Sunday afternoon one of Australia's leading chefs made her Tweed debut.
The Tweed Change
Christine Manfield didn't just pop up from the big smoke of Sydney for the Farm Feast event at Farm & Co. Instead, she was right at home after making the move to the Northern Rivers earlier this year.
While we've seen a lot more tree changers than usual in 2020, Christine says her move wasn't a reaction to Covid times.
"Our plan was two years in the making, and we just thought 2020 sounded like a nice year to head north. We knew we wanted to live beachside, and we always liked the beauty of this region. We've been up a lot over the years to spend time with friends who mostly live in the hinterland, but they're close enough."
Christine says the nearby airport ticked another box to make it nice and easy to travel, and then there was her other passion.
"I already knew there was a really healthy and vibrant food community here and my work focus had started to shift. Even when I was in Sydney I was looking outside of the big city hubs for inspiration. So that was a big part of being here. Your most effective work is when you're in place."
When I ask for tips on some of her favourite places to eat, Christine has plenty of places to share. Fleet in Brunswick Heads, Pipit in Pottsville, Fins in Kingscliff and Pottager up in Carool are her top picks for a more upmarket treat, while La Casita in Brunswick Heads makes tacos worth travelling for.
"The barista movement is pretty strong here so there are good cafes, and Murwillumbah has some really interesting hole in the wall places. They've got the M-Arts centre which is a really nice arts precinct with artists studios and florists and bars."
Since moving to the area, Christine and her partner Margie Harris have also been exploring nearby national parks and discovering coastal and hinterland bush walks with their copy of the Byron Trails Guidebook by Mairéad Cleary.
"It's a great book that has a map of the walk and a description of what you can expect, so we're walking our way through that."
The Northern Rivers bounty
The Tweed area is known for its rich Northern Rivers soils and with so many local producers focusing on sustainable and regenerative farming, it's a very sweet spot to be when you care about the way we connect with the land.
Christine spent the first six months travelling around the region to meet farmers and small scale producers, and her Farm & Co lunch last weekend was a chance to showcase some of their wares.
While she says she unfortunately couldn't feature all of the great local producers she's found, "I can't make the lunch that long!" the nine dishes that blew my tastebuds away included ingredients from Woodland Valley Farm, Tropical Fruit World, Salumi Australia Artisan Smallgoods, Fair Game Wild Venison, The Chilli Chick, Pocket Herbs, Picone Exotic fruits, Tweed River organic pecans, Byron Bay Mozzarella Company, Cheeses Loves You, Grumpy Grandma's olives, Byron Bay crackers, The Bread Social and Wal Foster Natural Icecream.
Wine at the lunch was chosen by Paul and Natalie Manthey of Baumé Fine Wines which started as a wholesaler in the Tweed in 2017 before they started selling online.
And with this lunch being at Farm & Co, Christine was able to spend time with owner Michele Stephens and her team, before picking everything she needed on Friday and Saturday for our Sunday lunch.
While Farm & Co's café is usually vegetarian, this time something unusual made its way onto the tables. A brand new product for the area: wild venison prosciutto.
When Christine tasted the first collaboration between Fair Game Wild Venison and Salumi she knew it had to be a part of the lunch line-up.
Apart from tasting delicious, every business behind the ingredients on our plate had a great story to tell.
"There's just so much really good stuff here from progressive, forward thinking farmers and regenerative practices are front and centre. You go to places and you listen to their stories and there's so much care and respect for the land."
Tasty Tweed plans
If you're now kicking yourself for missing Christine's first event in the Northern Rivers I have some good news. This was just the beginning.
Up next she'll be in Kingscliff's Chinese restaurant, Eastern Door, with a series of pop up dinners looking at the Chinese, Southeast Asian and Indian Islander history in the Northern Rivers through an indigenous lens.
As well as changing cuisines from month to month, the dinners will honour different elements in the Aboriginal calendar.
The first Nungalgiri at Eastern Door will take place on the 15th of December 2020 with Chinese inspired cuisine honouring Muggera, the ritual of lightning. The 12th of January will honour Gwong, the ritual of rain and feature Southeast Asian flavours, then on the 9th of February Christine will be inspired by Indian Islander dishes and the evening will honour the Pooningbah (echidna) and the ritual of honeyeaters.
And rather than using the traditional ingredients for each cuisine, Christine will be making the most of her culinary fluency and working with indigenous flavours.
"My motto was always think global, eat local. So you can have ideas, methods and techniques that you've picked up from around the world, in this case I call it cooking with Chinese eyes, but instead of using spinach we use warrigal greens.
"When Chinese early settlers came here they didn't have pepper, but there were pepperberries. You look for similar sorts of flavour profiles in different ingredients to weave it all together."
Christine Manfield Tours in 2020 and Beyond
In 2013 Christine closed her fifth and final restaurant, the two-hatted Universal in Sydney, so that she could enjoy the next phase of life. One that would involve expanding her culinary tours that led to her guiding people in India, North Africa, South East Asia and more.
And like so many working in travel and hospitality, everything changed in 2020. She lost a year's worth of work, and spent time thinking about what she wanted to do next.
"I've reassessed a whole lot of stuff, and I've decided that after 25 years the global work is done and dusted. I hosted two small groups up here in the Tweed, one in October and one in November, where there's so much to do and explore, and I'll be doing more magical mystery style tours in the Tweed next year."
With so many resources in the area Christine plans to make the tours different every time to showcase the Tweed coast, river and hinterland.
Next year she'll also be working with Wild Bush Luxury on two culinary adventures.
The first will take guests on a Top End Wilderness Culture and Food Safari in Arnhem Land, staying at the rather beautiful bush camp Bamurru Plains from the 6th to the 10th of May 2021, while the second will be in South Australia from the 28th of May to the 1st of June and will include a stay at Arkaba in the Flinders Ranges.
Christine says both properties have so many stories to tell she plans to take tours to them every year, and that one of the best things to come out of 2020 is the way it has forced people to appreciate what we have right here in our own backyard.
And I'll raise a glass of Aussie bubbles to that.
To find out more about Christine Manfield's events and tours, visit christinemanfield.com.
The next Tweed Artisan Food Weekend will be held on the 12-14 March 2021. Details will be released on the Destination Tweed website.
Amanda Woods attended the Tweed Artisan Food weekend as a guest of Destination Tweed, but as usual all opinions remain her own. She would also like to thank Kylie, The Travelling Senorita for all of her help in making the trip happen.
See the full story at: https://adventuresallaround.com/the-christine-manfield-interview-the-tweed-travel-tours/